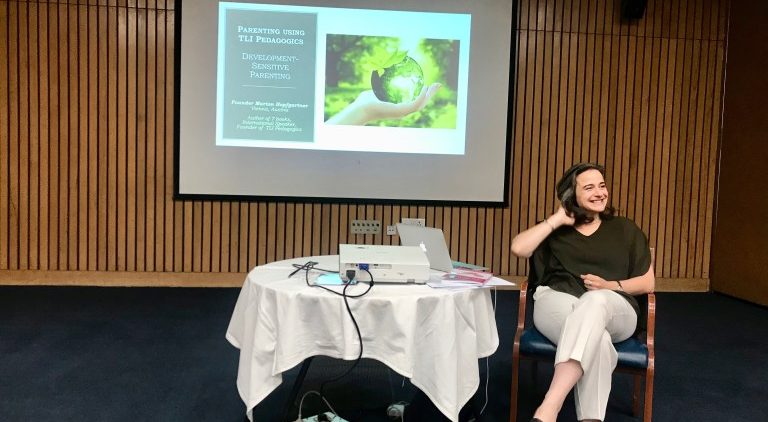 New Delhi Parenting Workshop – How to help the Psyche of your child grow
Marion E. Hopfgartner from Austria, Europe – international speaker, author of 9 books and educationalist – is back in India. We are happy, that she takes time to sit with a group of interested parents on the topic: "How to help the psyche of your child grow"
This workshop is mainly directed to parents with children in the early years. In this awesome workshop Marion helps the parents to understand:
how does the psyche of a child from toddler to teenager develop?
what are the important steps in parenting to take so as to help develop healthy emotional skills?
how does the development of the psyche influence a person's private and successful life?
How can parents help their children to develop a healthy balanced psyche?
Don't miss out on this upcoming event: It is the right time to help children to grow into independent, strong people!
Register at: +91 98105 63827 or priyakantansal@gmail.com